8 March 2022
LocatED celebrates International Women's Day 2022 and explores this year's theme of #BreakTheBias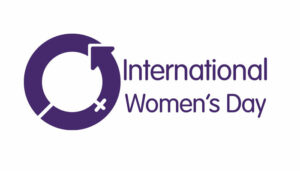 Today, 8 March, is International Women's Day (IWD) and this year's theme, #BreakTheBias, calls on everyone to work together to help create a gender equal world free of bias, stereotypes, and discrimination.     
Historically, property and construction have been male dominated sectors, particularly at senior levels. LocatED is a member of Real Estate Balance, which was initially formed with the aim  of achieving 50% representation of women on boards in real estate businesses but has since expanded its scope to embrace broader diversity and inclusion objectives. Real Estate Balance encourages its member organisations to address unconscious biases through training, policy and procedure, and to celebrate diversity of thought during the recruitment process to avoid unconsciously selecting people who 'think like us', which can hinder innovation and creativity.  
At LocatED we firmly believe that diversity is key to a successful workplace, which is why we work with other government organisations, schools, colleges and universities to help improve pathways into the property profession and progression for under-represented groups, including women.  
We have a programme of outreach to promote the property profession as a viable career for school leavers, which includes taking part in mentoring sessions, careers fairs and hosting insight sessions with university students. We also run in-house apprentice and graduate programmes, providing a mix of hands-on practical experience, structured learning and development to support apprentices and graduates with completing the Assessment of Professional Competence (APC). In September 2021, we received the '5% Club Gold Award' recognising our significant contribution to the continued development of all employees through "earn and learn" schemes, which we hope will inspire more people to believe that a career in property could be accessible to them. 
We asked some of the women that work at LocatED to share their experiences of their careers in property and construction, their biggest achievements, and any advice they have to help others #BreakTheBias and have success in the sector. 
Emma Weintroub, Senior Associate – Disposals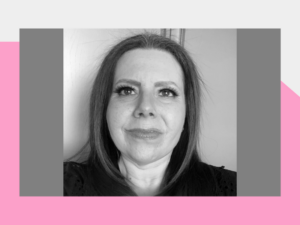 "I got into the property profession quite early on. At 16, I had a Saturday job at an estate agent, and I loved the buzz of working in property. I then studied Law at A-Level and really enjoyed that too, so it was a bit of close call between property and law for me, but in the end, I decided I didn't want to go to university full time. So, at 18 I started working full time in property while I studied an estate management degree one day a week, then I completed my Assessment of Professional Competence (APC). My biggest achievement, therefore, is spending 33 years working in property! It's testament to how much I enjoy my job and the sector.  
When I first started out, there were very few women in the industry – often I'd be the only woman in a room of 10-15 people. I remember being asked at an interview with a university why I thought I'd be successful in what the interviewer called 'a man's career'. It's been great to see that change over the last thirty years. So, for anyone looking to start a career in property, I'd say: believe in yourself, stand up for yourself and remember, anything is achievable." 
Lara Newman, Chief Executive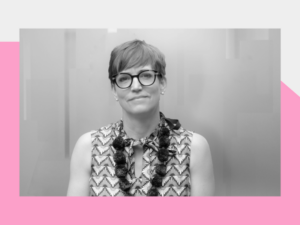 "Who really knows what they want to do when they are 18? I chose to do a construction engineering and management degree because it combined management and business studies, which I really enjoyed at A-Level, and construction because, frankly, we were poor, and it was an industry-sponsored course which meant extra cash whilst studying plus guaranteed work placements. After my degree, I guess I was lucky to find jobs in construction, development, and property that I really enjoyed and that remains true to this very day! 
I became Director of a niche management consultancy and then Managing Director at a very young age but honestly, setting up and leading LocatED successfully, with our positive culture, is my greatest achievement.  
My advice to anyone who wants to get into property is never feel you can't ask a question, regardless of who is in the room as nobody has all the answers. Be assertive – not aggressive, assertive – and don't let anyone tell you they are the same thing. Also, always deliver what you say you will, and you will earn respect." 
Ruth Cunningham, Senior Planning and Development Manager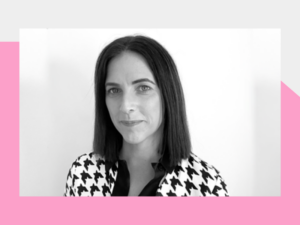 "I got into property because I really enjoyed geography and economics at school, but teaching wasn't for me and the only other career route that I was really aware of at the time was planning. Over the years, my role has organically changed to learn and manage other facets of property development.  
I've worked on many different projects throughout my career, including large, complex property schemes, but my biggest achievement has really been my personal evolution and the growth that has stemmed from that. I've learned to trust my gut, and if I had any advice to help others looking to build a career in property, it is to be authentic, have integrity and most of all, enjoy your profession." 
Greyzheil Palas, Graduate Surveyor
"In essence, breaking into the property industry has provided abundant opportunities to grow personally and within my career. I remember researching 'ways to make passive income' through YouTube and the results being predominantly within the topic of real estate, so I researched the industry further…but without relevant connections and understanding I was puzzled! I decided to undertake a real estate module while studying, then completed a RICS-accredited course conversion and secured a graduate scheme to work on qualifying as a Chartered Surveyor.  
I believe that my biggest achievement so far is going through multiple recruitment processes and, despite suffering burnout and being impacted by external factors, successfully securing the role of Graduate Surveyor at LocatED; the only person from my cohort to do so. I am grateful for the experiences that have led me to where I am today. So, my advice for anyone breaking into property is to persevere, stay consistent and enjoy the process. Oh, and don't forget to network with others also – this is key!" 
Jacqueline Nixon, Lead Planner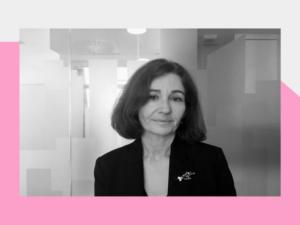 "I really enjoyed studying geography at school, went on to take a degree in Urban Studies and fell into the property/built environment sector, really. I started working in a housing department, moved into planning, tried a housebuilder and ended up finally in property. I have loved almost every minute! 
I've worked in a traditionally male-led sector and seen it change a lot in 35 years. I am particularly proud of leading a small planning team which grew to become an independent unit within a county council department; this led to my being part of the wider management team. I won't pretend it was easy, juggling this with bringing up two children. But it was rewarding. My one piece of advice? Go with your instincts and speak up." 
Find out more about International Women's Day 2022 here; and find out more about Real Estate Balance here. You can also read about our apprenticeship and graduate schemes, and careers at LocatED, here.