Delivering new school places and an efficient education estate
LocatED is a government-owned property company, responsible for buying and developing sites for new schools in England. It is one of the largest purchasers of land in the UK and has a multidisciplinary team with specialist skills and extensive property sector experience, supported by a distinguished board.
LocatED operates at pace in a highly competitive market, working directly with landowners, agents and developers nationally, it has individual acquisition budgets to spend on sites that can deliver 10,000 to 175,000 ft2 gross internal floor area for new schools.
The in-house specialist teams also provide strategic property advice to the Department for Education, school trusts, local authorities and other central government departments to support the provision of education in an efficient and fit-for-purpose estate.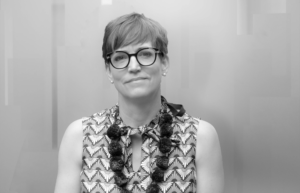 "We understand the scale of the challenge and the property landscape. LocatED has the expertise and will operate at pace to negotiate with multiple partners across the private and public sector to ensure the best value for money for the taxpayer and best outcomes for schools."

Lara Newman, Chief Executive
The LocatED team is proud to play its part in the delivery of new, world-class schools and creating thousands of good school places for future generations of children. It is also committed to supporting improvements and efficiencies in the wider school estate.
Read about our site acquisition programme
In addition to site acquisition for new schools, LocatED;
Delivers complex mixed-use developments in support of efficient and cost effective delivery of new schools
Actively manages the portfolio of properties owned by the Department for Education
Identifies property for enhanced value, income generation opportunities or redevelopment
Disposes of properties that are surplus to requirements
Provides advice to the Department for Education and other bodies involved in education provision on property and site issues
Provides advice to multi-academy trusts and local authorities to improve the efficient use and management of their school estates.
FIND OUT MORE ABOUT LocatED
What we do  The Team  The Board  CSR  Culture and values
LocatED Property Limited (LocatED) is a limited company that was incorporated under the Companies Act 2006 in September 2016 and whose sole shareholder is the Secretary of State for Education. It is a non-departmental public body (NDPB) that was established to acquire sites for the government's Free Schools Programme, and has a framework agreement with the Department for Education. Read more about LocatED's governance here.
USEFUL EXTERNAL LINKS
Department for Education
https://www.gov.uk/government/organisations/department-for-education
Types of school
https://www.gov.uk/types-of-school
Good estates management for schools
https://www.gov.uk/guidance/good-estate-management-for-schools
New Schools Network
http://www.newschoolsnetwork.org/
Free Schools Programme
https://www.gov.uk/government/collections/opening-a-free-school
https://www.gov.uk/government/publications/free-school-application-guide