7 February 2022
LocatED celebrates National Apprenticeship Week 2022
Today, 7 February, kicks off the fifteenth National Apprenticeship Week (NAW), an annual celebration of apprenticeships in England. The theme of NAW 2022 is 'Build the future', focusing on the benefits apprenticeships can have on individuals, businesses, and local communities.
It's a theme we at LocatED are proud to wholeheartedly support. We're committed to offering inclusive, accessible workplace training and promoting the property profession as a potential career to everyone. One of the ways we do this is through our Apprenticeship Surveyor Programme, which provides a mix of hands-on practical experience, structured learning, and development to support apprentices to complete the Assessment of Professional Competence (APC). We also support team members to undertake external apprenticeships, such as in finance and IT. In September 2021, we received the '5% Club Gold Award' recognising our significant contribution to the continued development of all employees through "earn & learn" schemes such as apprenticeships, graduate schemes and sponsored students' course placements.
Meet Melissa, Apprentice Surveyor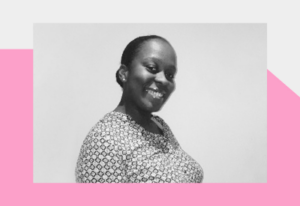 "As clichéd as it sounds, I have always had a passion for property and decided to give the Apprenticeship Surveyor Programme a go. As part of the programme, I am rotating around different departments in LocatED. I started work on site acquisitions first, and at the moment I'm working in the Technical and Planning Team. I want to become a Chartered Surveyor, maybe even a Fellow – the sky's the limit!"
Melissa has gained a wide range of skills through the programme: "I have personally found apprenticeships to be an excellent way to gain general workplace experience, understand how a business works and improve my personal and social skills. Apprenticeships have changed over the years and in turn are becoming more diverse. For anyone thinking of doing something similar, I would say – give it a go!"
Meet Alrick, Finance Lead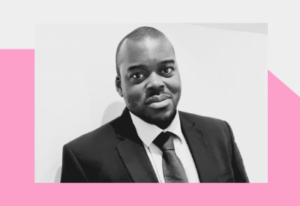 Alrick initially joined LocatED in 2016 as a Project Manager but has since pivoted his career to finance and is now undertaking an AAT accounting apprenticeship.
"All of my previous roles have had an element of finance and I have always wanted to go into the field on a more exclusive basis but felt I didn't have enough experience to do so.  LocatED is the first company that has not only given me the opportunity to work in finance on a full-time basis, but to also help me develop my skills even further with the AAT accounting apprenticeship. The ultimate goal is to be a qualified accountant, although having a career in finance generally was my ambition and thanks to LocatED, I've now made that step."
"An apprenticeship is well worth undertaking if you have a genuine interest in the field. The very fact you are given time during the working week to dedicate to your studies is a huge benefit, as well as the resources and support available to you."
Meet Brendan, Apprentice Surveyor

For Brendan, his love of property started when he worked in lettings in Dubai: "I found it astounding what people can build, from the Burj Khalifa to the Cayan Tower. I wanted to find out the mechanics behind creating such impressive structures, alongside all the planning and due diligence. When I joined LocatED working in Business Support, I found myself listening to the other Surveyor's conversations and how they approached the acquisition of a site. This intrigued me and made me want to take on this apprenticeship. Also, the ability to be business minded while building schools and giving back aligns with my values."
"I am only halfway through the apprenticeship, but I look forward to rotating around all the different teams. While it's daunting, I very much look forward to the APC process and working on projects, taking on the responsibly for an acquisition or planning due diligence."
Brendan's advice to anyone thinking of getting into property via an apprenticeship is simple: "Just to bite the bullet and apply," he says. "I am a business graduate but went into a few roles that didn't fit my personality or ambitions. I thought that at 28 I would be too old to apply but that wasn't the case. Apprenticeships come in all shapes and sizes and the possibilities are endless. Age doesn't matter; personal progression and development is an investment in yourself."
Find out more about National Apprenticeships Week 2022, including how to get involved, toolkits for supporters and details of events taking place nationally, here.