13 September 2021
As Chelveston Road School opens its doors, LocatED looks back at the school's journey.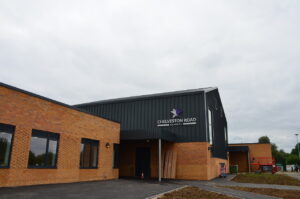 Of all the projects Ravinder Cheema, Associate Surveyor has worked on at LocatED, Chelveston Road School is probably the one he's most proud of. "It's just fantastic," he said about the 145 place special education needs (SEN) school opening in Rushden this September. Along with humanities and STEM, the school's curriculum spans other areas such as computing, careers, and cooking, offering students practical skills to help them succeed beyond the classroom. 
Prior to the construction of the school, many students with special educational needs in the area had previously travelled long distances to attend specialist schools, sometimes up to an hour and a half each way in taxis. Chelveston Road School, said Cheema, "delivers the curriculum centrally to where the provision is needed."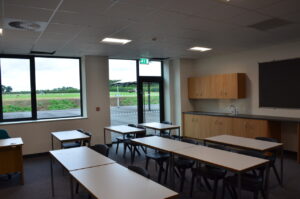 LocatED's search to find a site for the school was especially difficult, extending beyond a year, with several site acquisitions aborted. After extensive efforts, we secured land from the Duchy of Lancaster which is strategically located in an area easily accessible to students and their families. 
The acquisition was completed in November 2020 and a little less than a year on, the Chelveston Road School is open to its first pupils this September. 
Images kindly provided by the Department for Education