14 September 2021
As Houlton School opens its doors, LocatED looks back at the school's journey.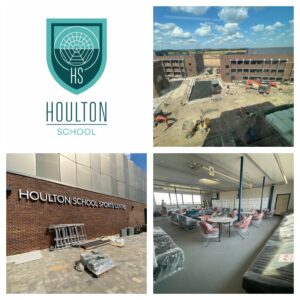 Houlton is a new urban extension situated on the site of former Radio Rugby. The residential extension by Urban & Civic will deliver almost 6,000 homes alongside neighborhood and community facilities. This includes the brand new Houlton School, an 11-18 Secondary Academy which has welcomed its first year seven pupils this week. 
Rav Cheema, Associate at LocatED, led the land acquisition for the new school on behalf of the DfE, securing the Grade II listed former radio station on the Houlton development site. LocatED's in-house technical and planning experts provided crucial advice on heritage considerations to sensitively transform the school's new historic home into a modern and inspiring learning environment. 
Rav commented; "education can act as a catalyst to creating sustainable communities, the further reuse of the listed building adds to the whole place making for Houlton". With the well-regarded Transforming Lives Educational Trust opening Houlton School this week, Ashlawn will see the delivery of much-needed, high-quality education within this part of Rugby.
The school has been delivered in the former radio station and complemented with new modern buildings on a site that benefits from extensive external space for recreation and sports. The name Houlton takes its name from the town in Maine USA, that received the first transatlantic voice broadcast from the former radio station building. Now, this September, pupils in this newly built community will be learning and preparing for their futures, inspired in these restored buildings steeped with rich heritage.
Photos kindly provided by Urban & Civic.
See more images of the new school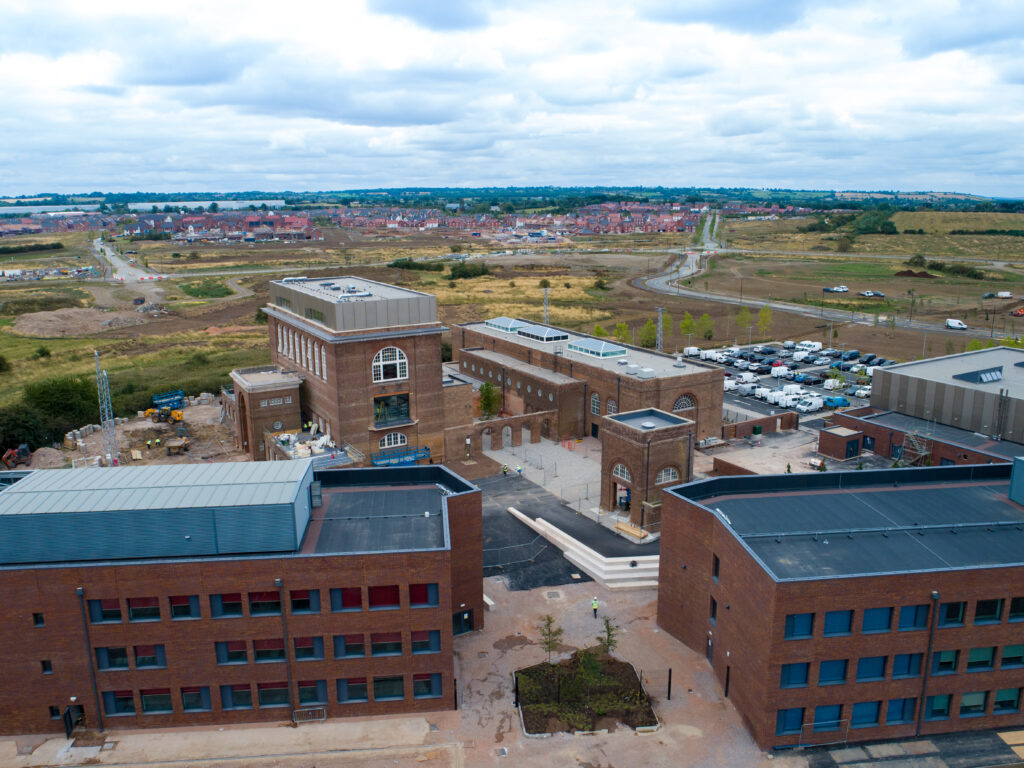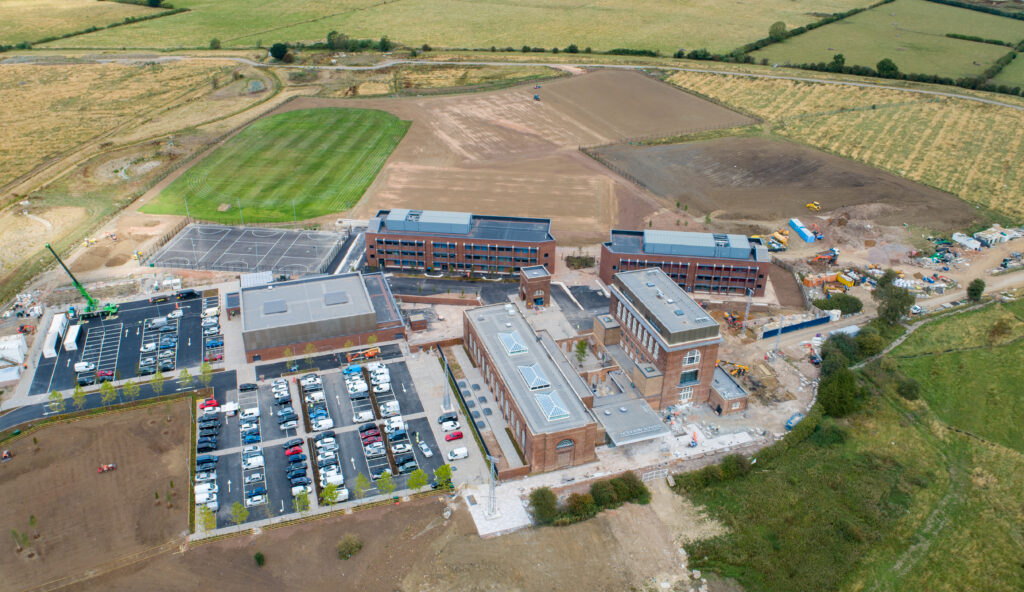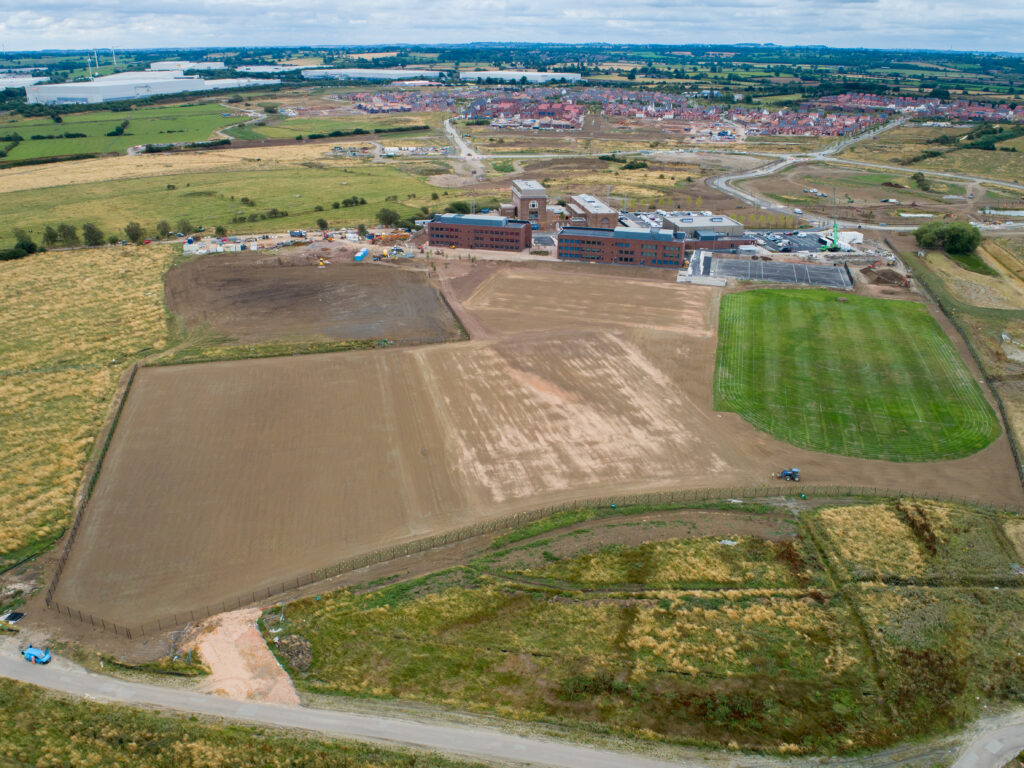 Images provided by Urban & Civic.