1 September 2021
As Leigh Academy Rainham opens its doors, LocatED looks back at the school's journey.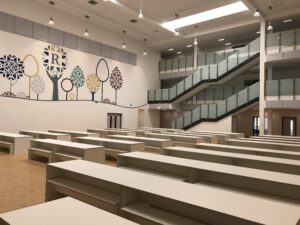 When the DfE forecast that the local authority of Medway would need more school places in the autumn of 2021 it was decided that a new school would be needed to accommodate the increase in students. 
By April 2017, LocatED secured a site in the Rainham area to accommodate the 1,200 place secondary school that would become Leigh Academy Rainham. Part of the Leigh Academies Trust, this newest school will add much-needed school places to the Medway region, under the association of a trust that has built a reputation on its ethos of high aspirations and expectations for its students as learners and community citizens.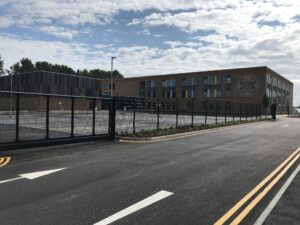 As agreed with a private landowner, the deal included the delivery of improved infrastructure in the form of a new roundabout and a new access road to the school site. From this, access to the retained land and the proposed residential development can be obtained, further enhancing the area's regeneration and helping to meet growing housing need. Additionally, by making the school's sports facilities available for local residents' use, members of this growing community will have the opportunity to enjoy these facilities along with students.
"Dream, Believe, Ac
hieve." This is the ethos that Leigh Academy Rainham has set out for itself and its students. Here at LocatED, we cannot wait to see that vision come to life with the arrival of pupils as they begin this exciting new phase in their education and mark this exciting new chapter for Medway.