5 June 2018
In March 2018, LocatED, exchanged and completed the acquisition of a permanent site in East Bristol; The Soundwell Centre.
This will be the new home of the Learn@ Specialist Academy; a special educational needs (SEN) school that will offer 136 places to children aged 5-18. There are currently a number of buildings on the 4.8 acre site, which offer c.10,000m2 (GIA) of accommodation.
Bristol has a very competitive property market due to high demand for sites from housing developers; this proved a serious challenge throughout the search for sites for the school, with few sites available or viable in the local area.
The LocatED team worked quickly to exchange and complete on the deal off market; the unconditional acquisition was achieved just six weeks from agreeing Heads of Terms.
Will Attlee, Acquisitions Manager at LocatED said: "We were able to use our strong market presence in Bristol to secure this site off market. We worked closely with Bristol City Council, South Gloucestershire Council and Bath and North East Somerset Council to ensure the site was suitable for the school. It was great to find a local solution that will provide the required SEN school places for the three areas."
The next steps for the site will include completing standard feasibility work with the view to moving forwards to the planning application process.
Get in touch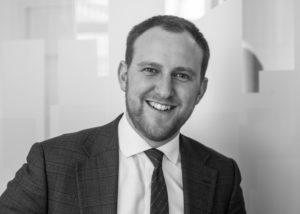 Will Attlee is an Acquisitions Manager at LocatED and is responsible for acquiring sites for free schools in the South West of England. Review the latest site requirements here and get in touch at Sites@Located.co.uk.