19 May 2021
LocatED's Graduate Surveyors have passed their Assessment of Professional Competence.
We've some wonderful news to celebrate at LocatED this week. Not only can we begin to eat in restaurants again and gather with small groups indoors, but our Graduate Surveyors, Jonathan Harvey and Rafe Seymour, have both passed their Assessment of Professional Competence (APC).
Passing this exam and gaining membership to the Royal Institution of Chartered Surveyors (RICS) marks an important professional milestone for both Jonathan and Rafe. We could not be more thrilled for them or proud to have them on LocatED's team!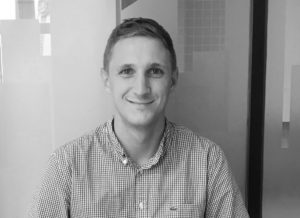 Jonathan and Rafe each came to LocatED as part of our Graduate Surveyor Programme, which provides a combination of hands-on practical experience along with structured learning and development opportunities. Graduates in the programme join LocatED with a defined learning plan, including rotations with our acquisitions, planning, development, and asset management teams, as well as time spent on placement at the government's Valuation Office Agency. You can learn more about our Graduate Surveyor Programme here.
Congratulations again to Jonathan and Rafe!